SUPERVISION OF NEW BUILDING
EUROCERT is third party accredited company with expertise in new buildings off shore and on shore for more than 20 years.
Creating a new building requires the collection of many elements that should be document the construction details given by the oner designer. During the construction EUROCERT supervises the works, ensuring that the necessary actions required in the contractual obligations with the customer have been taken. Developing a project with work supervision times and the production process, offering many economic benefits. Eurocert inspection body verifies the good practices followed by the manufacturer of the new construction. The technical file of the final construction confirms the performance of the project. The final recipient is ensured through the mediation of EUROCERT, that all the steps of drafting for the correctness of the technical file have been implemented.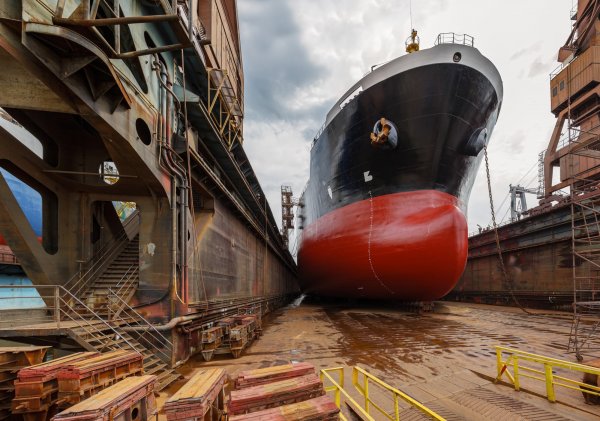 LOADING A SHIP WITH BULK CARGO
EUROCERT monitors the loading of ships with bulk cargo at ports for the transport of raw materials and other goods on Bulk carrier type ships. EUROCERT with professionalism in shipping industry, has been involved in the monitoring, development of sampling and quality control practices in a wide range of raw materials. The continuous confirmation of the good cooperation with the suppliers and recipients confirms the turnover of our services.
Sampling of bulk cargo during loading, participates in the production process of factories and it is an integral part of quality control of production. EUROCERT is a European accredited inspection body to carry out ship loading inspections.
R.M.C. SAMPLING – CEMENT
R.M.C. SAMPLING – CLINKER
R.M.C. SAMPLING – COAL
R.M.C. SAMPLING – PETCOKE
R.M.C. SAMPLING – TOFFUS
R.M.C. SAMPLING – ASHES
R.M.C. SAMPLING – SILICONE SAND
R.M.C. SAMPLING – KAOLIN
R.M.C. SAMPLING – PLASTER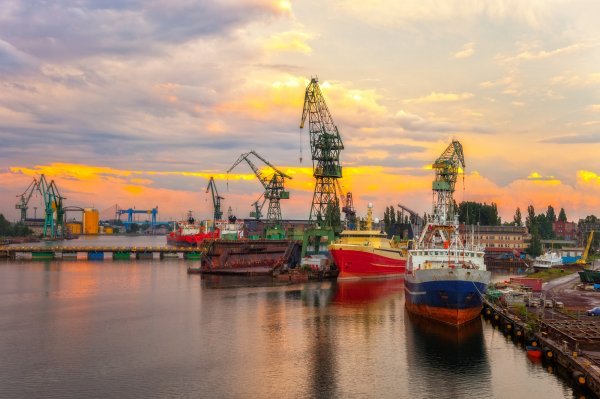 CONTAINER LOADING SUPERVISION
EUROCERT carries out the sampling and monitoring of good practices in the container loading process.
For the correct loading of the containers during loading according to the customer's requirements, the pre shipment check is performed. EUROCERT carries out the full control of the correct loading of the containers, in order to be able to ensure the condition of the good. Controlling all safeguards is important to prevent contamination from dangerous substances or financial loss from damage to the goods.
TABLE OF ACCREDITED MARINE SERVICES 2021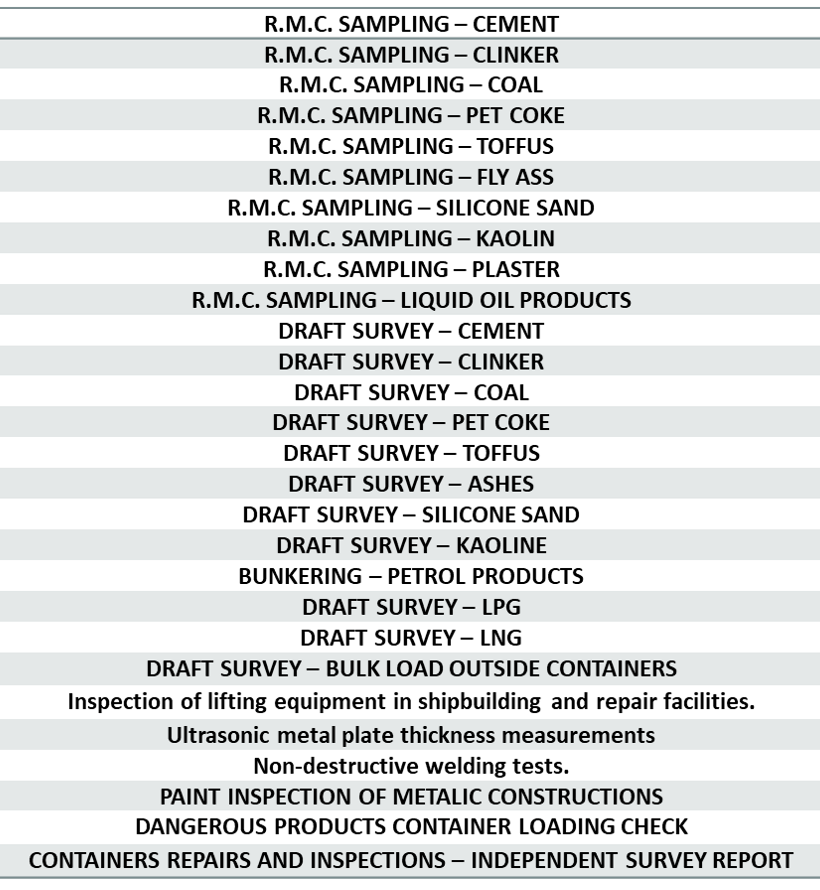 CONTACT PERSON

Anastasios Briskolas
Director of Market & Supply Chain Surveillance - Marine Engineer
Direct: *313
Relative Documents
Please read the attachments for more information